Twelve is now available in hardcover, paperback, and ebook formats.
See http://ftlpublicatons.com for ordering details.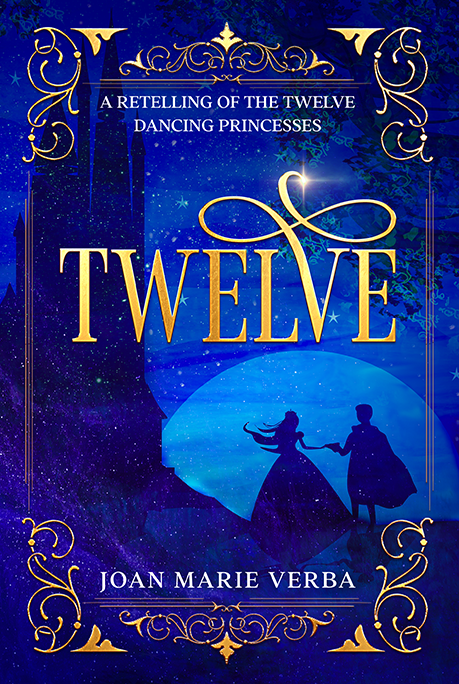 His love is locked inside an enigma. Can he solve the puzzle to make himself a home?
A hidden kingdom. The 18th century. Alden grew weary of battle long ago. And now the honorable soldier seeks to put the horrors of war behind him to settle in a land of peace and start a family. And while an attractive shopkeeper catches his eye, he finds himself caught up in the kingdom's greatest riddle: the twelve daughters of the king and queen vanish every night and reappear in the morning with their shoes worn out.
Drawn to a shared passion for dancing as he spends more time with the woman of his dreams, Alden can't avoid a growing involvement with the land's enchanted magic. And as he does so, he starts to realize that the alluring woman he's falling for may hold the key to answering the perplexing mystery.
Can Alden unravel a magical entanglement and find his way to happily ever after?
Twelve is a charming fairy tale retelling. If you like upstanding heroes, picturesque romance, and delightful surprises, then you'll adore Joan Marie Verba's heartwarming story.
Buy Twelve to expose the realm's enchanting secrets today!